GeniusINSPECT
for Underwriting
Fast. Fair. Frictionless.
End-to-end digital ecosystem for automated policy approvals.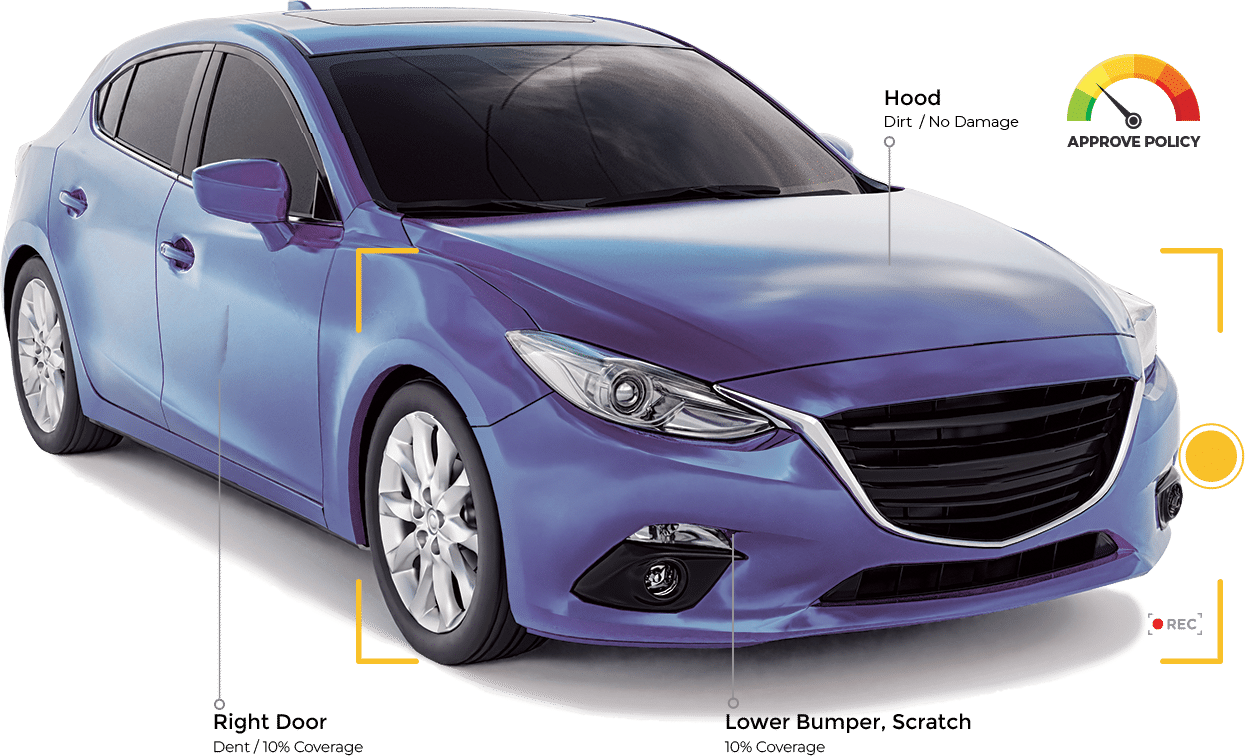 Automated & accurate policy
recommendations in minutes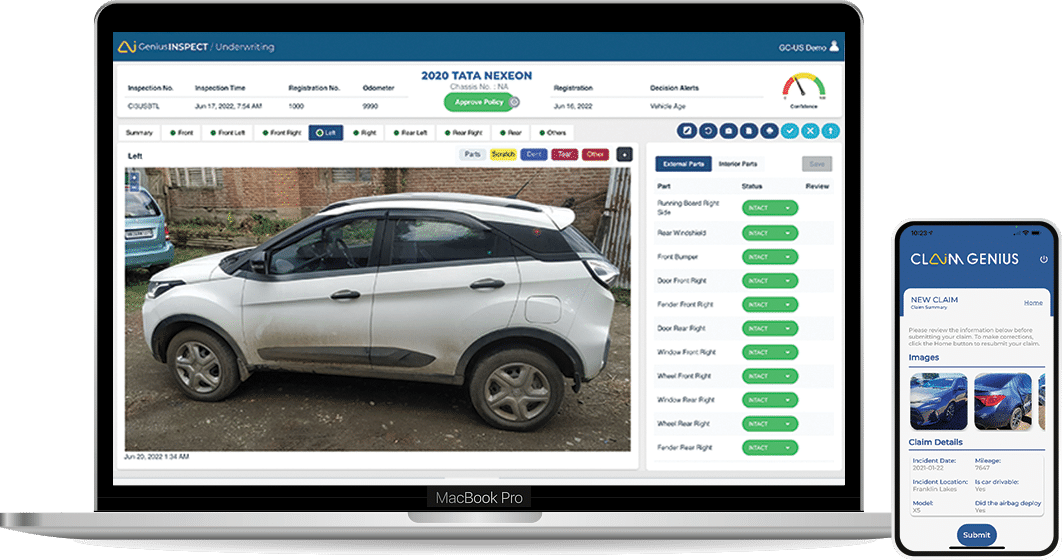 01

Capture
Customers use any camera- enabled device to capture images/video of damaged parts.
02

Analyze
GeniusAI quickly assess the vehicle damage and provides an automated policy decision based on client criteria.
03

Document
Detailed condition report with part level analysis made available to download or import into client systems.
Improve your underwriting experience

Genius360
Guided mobile app to capture 360° photos & videos of the vehicle.

Fraud detection
Automated vehicle photo validation before processing claims.

Position detection
Identify the damaged section of the vehicle photographed.

Custom thresholds
Set policy decision criteria based on your rules and policies.

Severity analysis
Instantly identify the severity of vehicle damage and map out the affected parts.

API support
Comprehensive APIs for custom integration into client systems.

Internal parts prediction
Repair vs replace prediction for over 100 internal parts.

Active feedback
Provide live feedback of missed damage to improve AI accuracy.

Condition reports
Detailed vehicle analysis available in web or PDF format.

Time
Eliminate cumberson processes that lead to longer cycle time for better efficiency.

Consistency
Remove inefficiencies due to lack of appraisal consistency across the value chain.

Reach
Appraisal staff can continue the underwriting process from remote locations.
Easy integration with claims, underwriting, and rental platforms.
Million +
claims processed

Simplified claims
process
Just click, analyze, assess, and
approve.

Instant & enhanced
reports
Understand a vehicle's conditions before issuing policy.

Reduced time
& cost
Photo/video-based inspections
to minimize cost.
Claim Genius is now helping us automate the entire claims assessment, resulting in not only non-linear cost growth but also customer delight.
-Amit Bhandari, CTO, Magma