GeniusRECYCLE is a recycler's instant bidding system
Recyclers today depend on physical inspection of vehicles to determine whether total loss vehicles can be rebuilt or used for parts. The process can be highly manual, expensive, and time consuming, and can limit the participation of remote buyers. Recyclers can transform their bidding process with Claim Genius's new GeniusRECYCLE platform, a component of our AI-based Salvage & Lease Package. It helps recyclers in the assessment of vehicles and parts, allowing firms to greatly increase process efficiency and accessibility.
We are proud to have announced a strategic partnership with United Recyclers Group to drive the development of new AI tools and technology for the global recycling industry. Through our partnership, we will jointly work toward the development of new AI-based products that help recyclers. We want to enable instantly and accurate assessment of salvage vehicles. Our tools are fine-tuned for evaluating the quality of reusable parts, thus greatly enhancing the auction bidding and decision-making process. The technology promises to bring new efficiencies to recycler workflows, helping firms achieve faster throughput, reduce administrative costs, and increase profitability.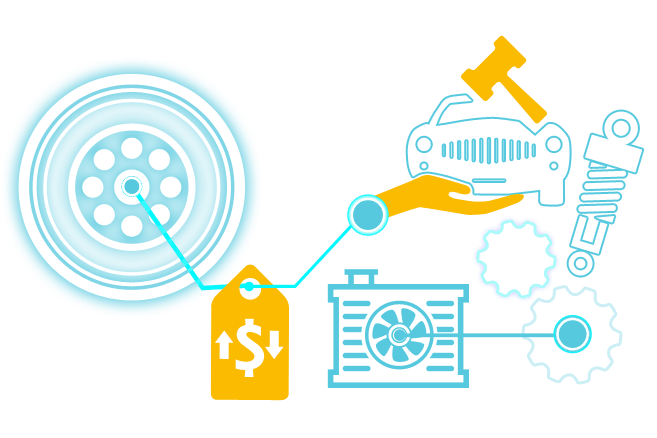 Features of GeniusRECYCLE
Claim Genius's instant bidding system for recyclers
Comprehensive AI bidding solution for recyclers
Includes a white labelled mobile app and cloud-based AI platform
Allows firms to instantly assess vehicle damage and parts re-usability/re-sellability/and grading via photos uploaded from Claim Genius or firm's mobile app
Easy to integrate with firm's existing systems and mobile apps
Streamlined customer on-boarding and customization
GeniusRECYCLE is compatible with a multilingual audience
Available mid-2020
How does GeniusRECYCLE work?
Recyclers can quickly upload photos of new auction vehicles via our Genius APP or the firm's existing app or APIs.
Claim Genius' Al technology instantly and accurately identifies vehicle damage, severity, affected parts, and parts grading based on customer-defined thresholds and rules.
Firms can save up to 50% of bid processing time and cost and easily facilitate participation of remote bidders.
Integrating Claim Genius into existing workflows is fast and easy using our GeniusAPls and expert engineering team.