Claim Genius's patent pending AI technology provides the industry's fastest and most accurate damage estimates, using the latest high performance cloud frameworks.
Neural Network Image Analysis
Claim Genius unique and powerful AI stack uses sophisticated object detection and image analysis algorithms to instantly identify vehicle damage, position, severity, and lists of affected parts, including hidden damage deep inside the vehicle.
Multi Model AI Estimation Engines
Our damage estimation technology is powered by over 30 proprietary AI models which have been trained using a large number of historic claims records. Our engines have seen almost every type of vehicle damage, allowing us to appraise new claims with over 90% accuracy.
Modular Plug & Play Architecture
The Claim Genius stack can be easily integrated into existing carrier apps and workflows using our suite of APIs and web services. And our team of AI engineers and data scientists is on hand to help you every step of the way.
High Performance Cloud Hosting
We leverage the latest in high performance CPU/GPU technology from Amazon AWS and Microsoft Azure with enterprise class redundancy and security.
GENIUS AI FEATURES

Instant Damage Pricing
CG's powerful AI engine can predict total loss and repairability estimates with > 90% accuracy in under 10 seconds

Position Detection
Our image analysis algorithms can automatically detect the section of the vehicle being photographed

Severity Analysis
Sophisticated image filters can instantly identify and quantify the severity of vehicle damage and map out affected parts

Mobile Smart Guides
Assist customers in taking vehicle photos with their smartphones using our integrated camera smart guides

Hidden Damage Detection
Identify areas of hidden damage that may not be evident based on photo analysis alone

Instant Preinspection
Automates the preinspection process streamlining the underwriter's job

Fraud Detection
Prevent insurance fraud via automated photo validation of insured vehicles before processing claim

Telematics Integration
Integrate CG with telematics data to further augment estimate accuracy (future)

Injury Prediction
Forecast potential occupant injuries based on an analysis of impact severity and crash forces

GENIUS AI WORKFLOW
Move your claims process into the fast lane

Insured Takes Accident Photo / Video with GeniusAPP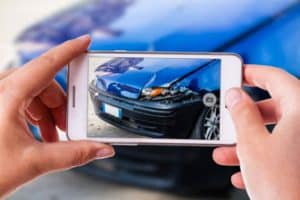 Images Ingested / Prepped by Genius AI Engine

Car vs Non-Car Images Identified & Filtered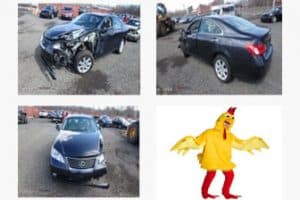 Car Positions Detected & De-Duped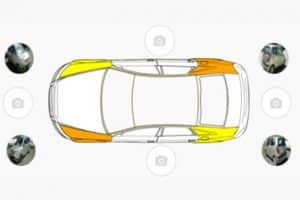 Damage Severity Assessed With Patent Pending AI Technology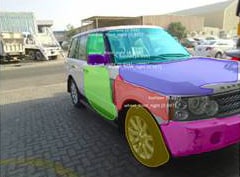 Damage Estimates Computed Based on Millions of Comparable Claims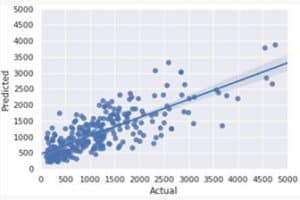 Total / Repairable Assessment Provided to Carrier l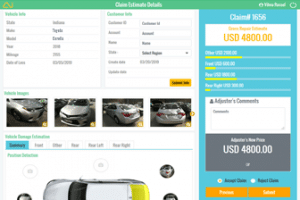 Claim Routing & Resolution Provided to Insured