(
< 1
mins read )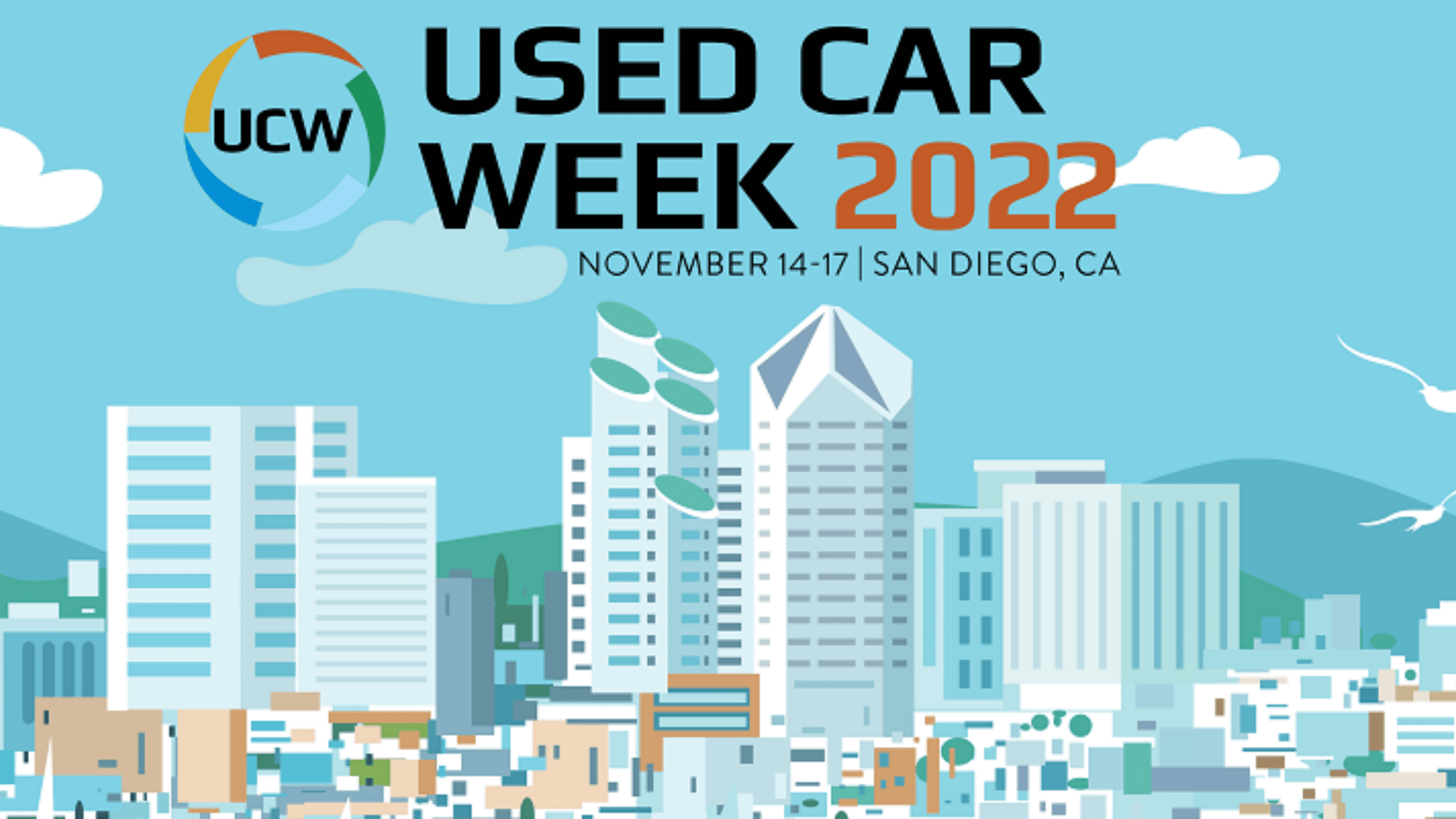 With five conferences lined up, Used Car Week 2022 unites all corners of the used-car industry for 4 days of insightful discussions on current trends, forecasting for the future, and charting the roadmap ahead.
Pre-Owned Con focuses on certified pre-owned vehicles and the overall used-car market, tackling analytics, data, strategies, tech and big-picture visions, delivered by thought-leaders and industry icons.
Auto Fin Con focuses on the full spectrum of auto finance from subprime to prime, as well as regulatory impacts and fintech issues like artificial intelligence and emerging technologies.
Repo Con tackles pain points for managing repossessions, recoveries and regulations, including questions related to new technology, new ideas and new ways of addressing risk and other key industry issues.
The National Remarketing Conference provides a forum of analysis, education and discussion that moves the wholesale auto industry forward. Focused on business intelligence for vehicle consignors, brick and mortar auto auctions, online auctions, and the technology and services providers.
The National Auto Venture & Investors Conference (NAVIcon) is the newest show to be part of Used Car Week that will provide a broader perspective across the entire M&A and auto tech landscape. NAVIcon will arm attendees with information into innovative early-stage companies as potential investment or partnership opportunities, or those that have technology that might be adopted to create a competitive market advantage.
Claim Genius is happy to be cosponsoring this event with CT services. Details about our joint booth at the event to be updated soon.
WHERE: Manchester Grand Hyatt, Downtown San Diego
WHEN: 14 November – 17 November 2022