GeniusPREINSPECT Speeds Up Your Vehicle Damage Inspection
To be competitive in today's underwriting market, carriers need to provide customers with quick answers on their vehicle insurability and incurred costs. Manual vehicle damage inspection adds a delay of several days to the claims settlement process. Creating a vehicle damage report based on manual inspection can add an unforeseen delay. Customers become frustrated and seek other providers, resulting in loss of new business.
This is where GeniusPREINSPECT comes into the picture. A component of our automotive Insurance Package, it allows carriers to make instant decisions on the insurability of new vehicles. GeniusPREINSPECT uses advanced AI damage inspection and estimation technology, saving significant claim processing time and cost.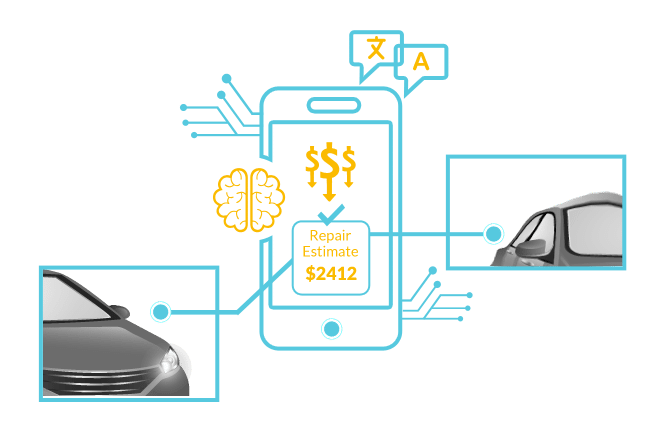 Features of GeniusPREINSPECT
Claim Genius's pre-inspection workflow solution for vehicle damage inspection
Provides a comprehensive AI pre-inspection solution for carriers
Includes a white labelled mobile app and a cloud-based AI platform
Allows carriers to instantly assess vehicle damage and automate policy decisions via photos uploaded from Claim Genius or carrier mobile app
The tool is easy to integrate with carrier systems and mobile apps
Streamlined customer on-boarding and customization
Offers compatibility with a multilingual audience
Available today
How does GeniusPREINSPECT work?
New clients can quickly upload photos of their vehicle via our Genius APP or the carrier's existing app.
Claim Genius's Al technology instantly and accurately identifies vehicle damage, severity, affected parts, and insurability, based on thresholds defined by the carrier.
Instant and automatic approval of vehicles with low or negligible damage, bypasses the need for physical vehicle damage inspection
Vehicles with moderate damage can be automatically triaged for a desk review on onsite inspection
Carriers can save up to 50% of claim processing time and cost
With an expert engineering team to guide you, and with the support of our GeniusAPIs, carriers can easily integrate Claim Genius into their workflows