(
4
mins read )
How does the scenario look like for the Insurance Industry?
Despite the many gradual changes in society and social dynamics, one notion prevails: cars are status symbols. Cars are luxury. Cars are roaming the streets in plenty. However, a car comes with certain maintenance overheads that may go unnoticed. While there are people meticulously swooning over their cars and diligently taking care of servicing and cleaning, the widely ignored means of vehicle protection remains the same: insurance!
The insurance industry is growing. It has been integrated with advanced technologies like Artificial Intelligence and Touchless Claims. Industry experts have made leaps in the auto-insurance industry, making insurance claims accessible and functioning through just a few clicks.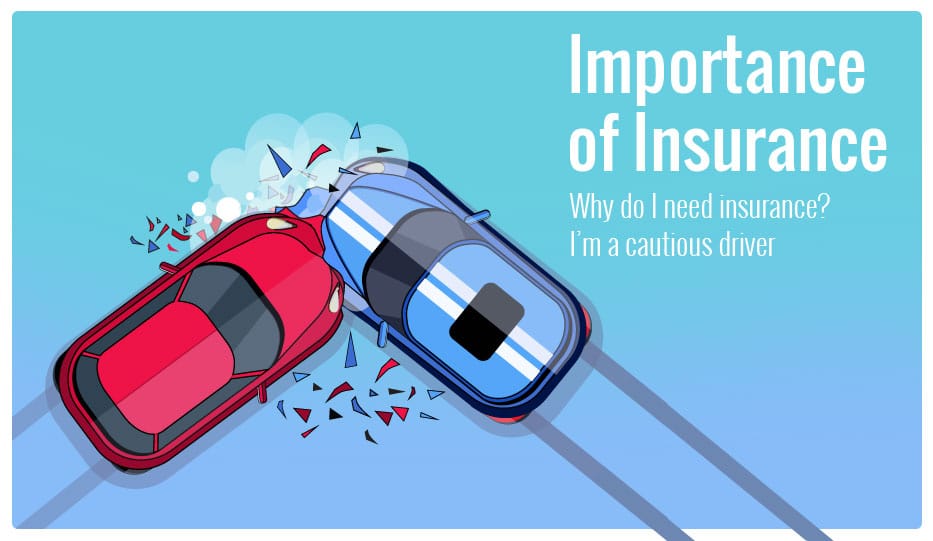 The Benefits of Insurance
It pays for damages.
If you think car servicing (in its perfect condition) is pricy, think about how much expense a near-totalled car will cause you. An unforeseen accident can set you back by a considerable amount of money. Car insurance carriers can take care of these expenses for you.
It reduces your liability.
Taking Third Party Liability (TPL) car insurance coverage is mandatory. The TPL policy covers you against the legal intricacies of an accident, if you are the cause of the accident. Any damages to the other person's property or injuries are paid for by the insurance and save you from the legal repercussions of the case.
It pays for your hospitalisation.
Some accidents are of a lesser intensity, but some more severe ones can lead to hospitalization. Instead of emptying out your own pockets, you can get your motor insurance to bear these costs.
It compensates the entire family in case of demise.
The most worrisome result of an accident is demise. Insurance helps the family of the demised cope through the difficult time by not having to deal with the sudden void in family income. A proper insurance policy can pay the family's expenses after the unfortunate event.
People are liable to receive even more benefits if they go the digital route. Modern insurance carriers will make sure of that. However, the public is still apprehensive of the whole insurance industry due to the old stigma that insurance is a red-taped jungle, impossible to navigate through.
But times are changing, and insurance is fast becoming a necessity. Lack of awareness is one of the primary reasons misconceptions of the industry prevail. That is why, this blog walks you through the types of insurance coverages and towards the end, suggests a modernised AI-based solution that can help insurance carriers make claim processing seem like a cake walk.
Types of insurance coverages an Insurance Carrier Provides
Property Damage Coverage
This coverage handles other people's property. If you are responsible for damage to another person's vehicle or cause damage to the city's property (lampposts, signals, traffic signs etc.) your property damage coverage reimburse the cost as per your policy. If you don't have such a policy, you can be sued for the damages.
Physical Damage Coverage
With this coverage, you are protected against major expenses of car repairs. This type of coverage applies whether you are the perpetrator of the accident or the victim at the hands of another person.
Comprehensive Coverage
Any damage caused by reasons other than a collision are covered under this coverage category. It includes but is not limited to crossing animals, glass shards on the open road, fire, theft, vandalism, and weather damage.
Collision Coverage
This coverage insures you exclusively against collisions. Collisions can be with other vehicles, trees, or public property/city property.
Who are the involved entities in an insurance process?
The party providing the insurance is known as an insurer, insurance company, insurance carrier or underwriter. The entity (an individual or an organization) which is buying insurance is called an insured or a policyholder. There might be a 'middleman' in the process in the form of an insurance agency.
Insurance becomes a much smoother process if all the above involved parties upgrade to the latest possible techniques of claiming insurance. It is especially important for Insurance Carriers to reap the benefits of all the powerful techno-commercial methods that have made processes like damage assessment, credibility evaluation and claim settling easier than they used to be. The carriers have to abide by the contract they themselves have drafted. In that capacity, it is binding on them to ensure there are no unnecessary hassles from their end.
The power of AI
For carriers, settling a claim can take days, require multiple handoffs, administrative bottlenecks and cost hundreds of bucks. When the carrier causes unnecessary delays, insureds needing fast actionable developments become frustrated, confused, and discouraged. The insured-carrier relationship is an evolving scenario. Auto insureds now expect their carriers to provide more than just the 'here's your money' solution. They want quick fixes and faster turnaround times. If you were an insurance carrier some fifteen odd years ago, you wouldn't have had any other choice but to work the old-fashioned way.
But today, we want to invite you to try out a newer way!
Introducing GeniusCLAIM, which reduces costly carrier processing delays using patent pending artificial intelligence (Al) damage estimation technology. As an insured, it means your carrier is going to get back to you at lightening fast speeds, making all your hesitation over insurance melt away. As an Insurance Carrier, it means greater customer satisfaction and easy claim settling.
How Does It Work
Insureds can quickly upload accident photos of their damaged vehicle via our Genius APP or carrier's existing app.
Claim Genius' Al technology instantly and accurately determines damage severity, affected parts, repair/replace decisions, and total loss determination, giving carriers a comprehensive, point-of-accident view of vehicle status. Carriers can make instant determination of how best to route a vehicle for processing.
Total loss and low severity claims can be settled instantly with over 90% accuracy, getting drivers back on the road faster.
Carriers can save up to 50% of processing time and cost
Integrating Claim Genius into carrier workflows is fast and easy using our GeniusAPls and expert engineering team.
Learn more about GeniusCLAIM and its features and allow us to help make your insurance process a breeze.