(
2
mins read )
The global auto insurance industry is in the midst of one of the fastest transformations in its history. Carriers are quickly adopting digital automation and artificial intelligence technologies. The whole insurance industry is scrambling to achieve greater business efficiencies, faster service delivery, and improved customer experiences. Companies leading the charge in this transformation are preparing for a touchless insurance claims. Insurance services are now delivered to customers near-instantly and without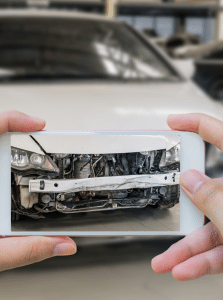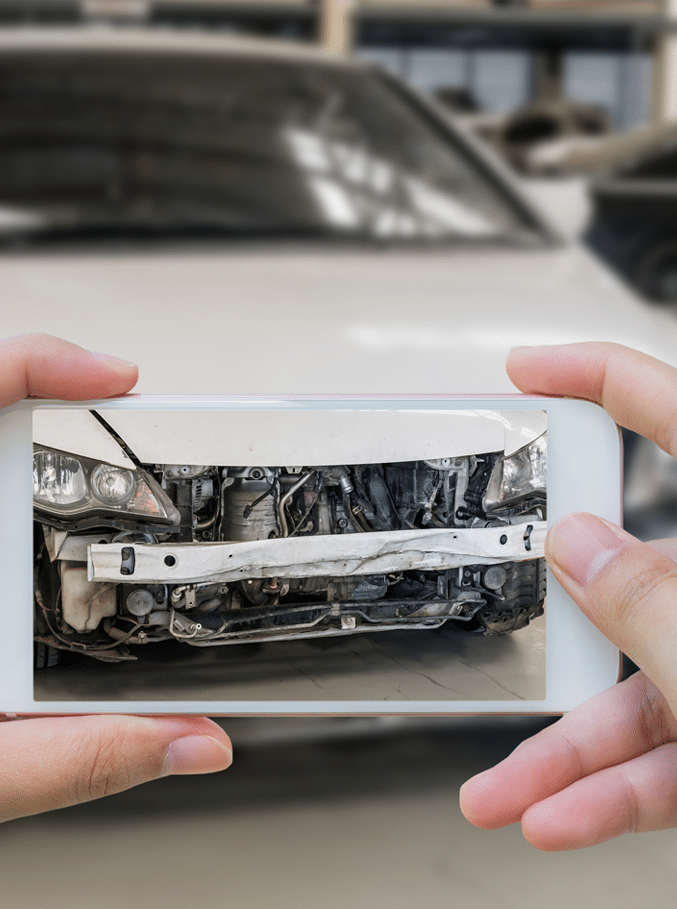 human intervention. According to global consulting firm McKinsey, the touchless insurance future is arriving faster than most think, with several carriers already providing highly automated service portfolios. Is your firm ready for this transformation? And if not, how should you begin to position your organization?
How are digital technologies enabling touchless insurance claims?
The insurance industry has long been a laggard in adopting digital technologies. For many carriers today, core business processes such as underwriting, customer service, and claims are handled manually, requiring large and complex organizations to deliver them. Customers often face slow and disjointed service, and carriers are stuck with high operational expenses.
The emergence of AI, mobile, and remote sensing technologies like telematics gives carriers the opportunity to transform the delivery of core services, while simultaneously slashing resolution times and costs. Several leading P&C carriers such as Metromile (US), Esurance (US), Nationwide (US), and SOMPO (Japan) are using AI and other digital technologies today to automate sales and underwriting, adjust policies dynamically by monitoring real-time driving behavior, provide customer service via chatbots, or process claims via AI analysis of uploaded photos.
Almost every step of the service delivery chain can be transformed to provide touchless delivery. The grid below illustrates some of the possibilities:

Preclaims
Category
Old Way
Touchless Way
1. Underwriting & Preinspection
• Customer inquiries handled by slow and inefficient call centers
• Manual assessment of customer risk factors
• Manual inspection of insured vehicle
• Manual underwriting decision

• Instant handling of customer inquiries via natural language chatbots
• AI analysis of insured property via mobile app photos or drones
• Instant underwriting review and approval based on AI analysis

2. Risk Monitoring & Management
• Update premiums based on risk events that occurred during previous term – accidents, tickets
• Optional defensive driving courses to reduce premiums

• Real-time tracking of insured driving patterns via mobile app and/or telematics
• Real-time alerts sent to insured to suggest defensive driving improvements
• Real-time policy and financial incentives based on defensive driving patterns

3. Customer Service
• Slow and inefficient call centers with complex IVR navigation, long wait times
• Natural language chatbots for automated phone and text interactions
• Can instantly answer basic customer queries or triage for quicker specialized human follow-up

Claims & Settlement
Category
Old Way
Touchless Way
4. First Notice of Loss
• Insured contacts carrier via phone, fax, or mailed documentation
• Insured submits first notice of claim via mobile app
• Or vehicle notifies carrier automatically via telematic-based crash detection

5. Total Loss Assessment
• Vehicle towed to storage yard or repair facility
• Adjuster inspects car several days after accident and declares vehicle a total loss
• Claim settled and vehicle sent for salvage

• Along with FNOL, insured submits photos or videos of damage which are instantly assessed by AI technology
• AI determines whether vehicle is a total loss, allowing carrier to instantly settle and route vehicle to salvage

6. Repair Estimates
• Claim adjuster prepares a detailed repair estimate
• AI technology identifies damage, severity, and affected parts
• Instantly computes line by line repair estimate

7. Claim Review
• Manually request and review police reports and other documentation
• Manually identify fraud
• Automatic retrieval and analysis of police reports using AI
• Automatic review of customer submitted documentation
• Detect fraud via AI image analysis and documentation review

8. Settlement & Payment
• Manual claim approval
• Payout via check – insured doesn't receive for days
• Automated claim approval for low severity or high confidence claims
• Instant payment via ACH or wire

9. Salvage Assignment
• Manual assignment & guaranteed salvage bids by salvage firms
• Automated assignment to nearest salvage yard
• Automated salvage firm bidding via mobile AI inspection

With such vast opportunities to drive touchless claims into core insurance processes, carriers may be spoilt for choice. Where does one get started? The good news is that these technologies can be implemented gradually, allowing organizations to carefully manage the transition with customers and internal staff.
As a general rule though, organizations should work to establish core digital channels first. Later, they can rollout phases of touchless, automated and AI-driven services over a period of months or even years:
Touchless Migration Path
1
Establish Digital Channels First
• If not yet implemented, carriers should setup web & mobile presences
• Establish electronic customer service channels - email, online chat, alerts

2
Digitize Access to Core Services Next
• Provide self-service sales of new policies
• Provide self-service claim notification (FNOL)
• Enable upload of accident details & photos
• Enable online scheduling of claim adjuster visit
• Provide online status tracking of claims
• Provide online bill payment & policy management
• Log customer interactions every step of the way!

3
Prep for AI Automation
• Establish a data and AI-centric culture across the organization – digital mindset is key everywhere!
• Establish data teams to lead the charge and begin "own" customer data and data policies
• Get to know your customer data in detail – begin mining it across all key areas. Start cleaning up data where it may be a mess
• Establish AI roadmap with emphasis on implementing low hanging fruit/high ROI projects first

4
Automate Core Services Using AI
• Start by implementing relatively simple AI services like chatbots for customer service
• Later move to AI-augmented internal services, such as AI-assisted preinspection and claims review
• Next leverage AI to fully automate core service decisions, such as policy pricing, total loss assessment, repair estimates, claim settlement and payment, and salvage assignment
• Use data to continuously improve and enhance the quality of data offerings
• Leverage customer and internal feedback to further optimize

This is just one approach in how firms can begin to embrace a touchless future. The critical point is that AI and digital technologies provide ample opportunities for carriers to modernize themselves. With an updated set of AI tools, carriers can deliver against newer, higher customer expectations. Carriers who'll smartly adapt today won't have to race against time when the competition ups its game. They can achieve higher profitability, improved customer retention, and increased nimbleness for years to come. With Claim Genius, they can start offering touchless insurance claims TODAY. Contact us to get started.