(
< 1
mins read )
A picture is worth a thousand words, but a video is worth a thousand pictures!
Claim Genius released GeniusVideo360, a video-based damage inspection technology that increases accuracy by 5%.
An AI-enabled tool, GeniusVideo360 not only makes video damage estimates possible, but it can also save your customer days by allowing a faster turnaround time.
We have taken automation to the next level with our video-based computer vision AI technology.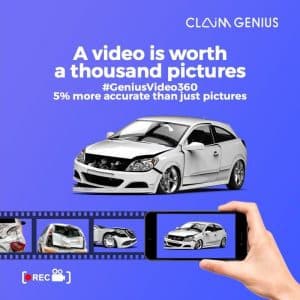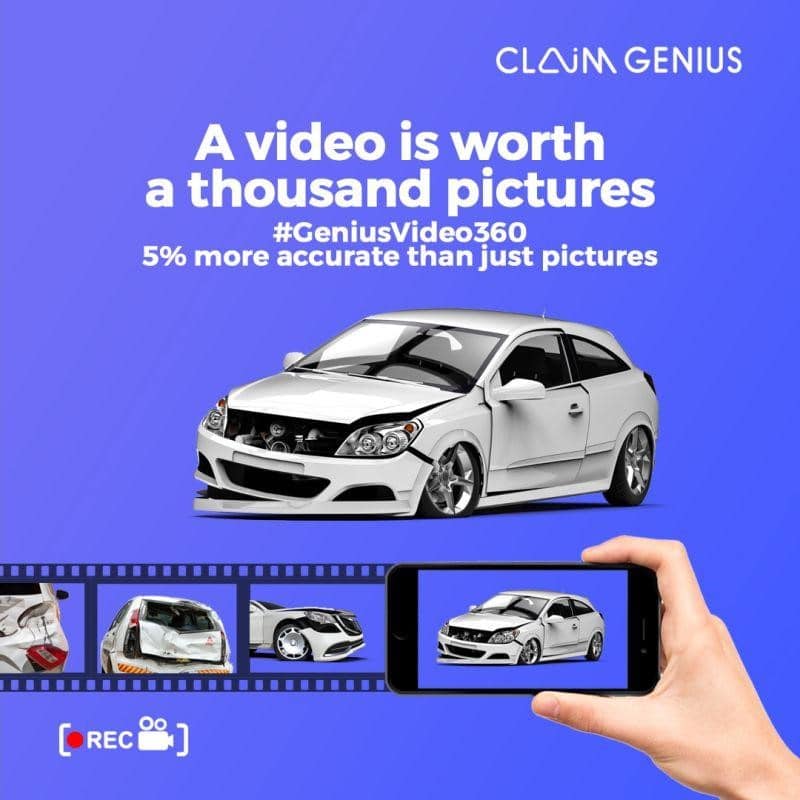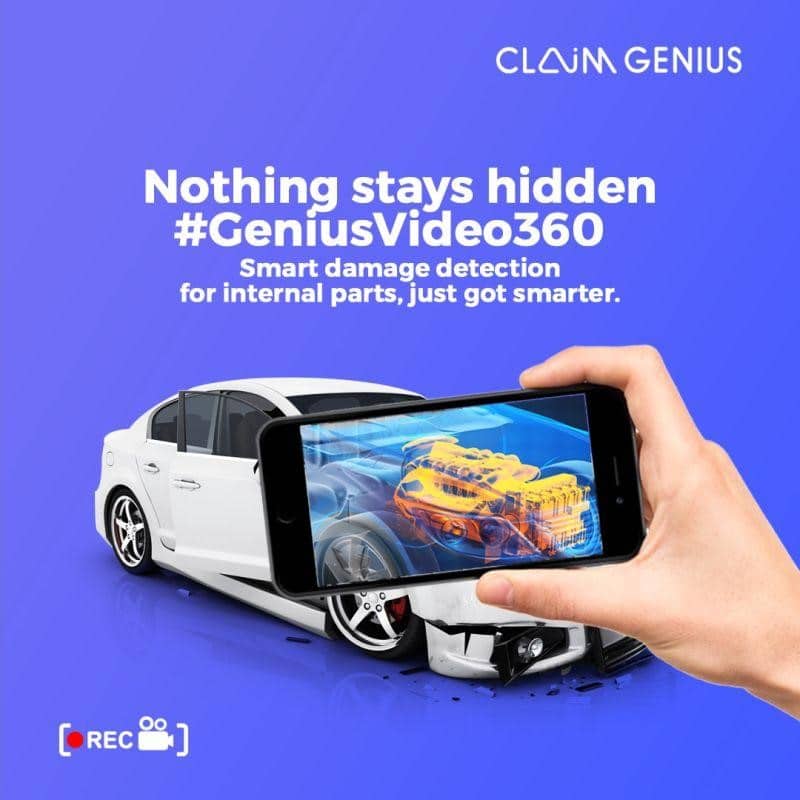 How you can benefit from video damage estimates in 2 simple steps:
With GeniusVideo360, all you have to do is take a quick video of the damaged accident vehicle.
Then GeniusVideo360 will use keyframes to identify the damages and recommend a repair or replace decision. We've also coupled GeniusVideo360 with our SmartAssocation tool to provide recommendations on internal parts.
And that's all! In as few as 30 seconds, you can get started with the process of vehicle damage detection. Our AI technology will revert back with results faster, and with an accuracy that's a step up from anything you've used before.
GeniusVideo360 enables auto-claim estimates to be made faster, better, and more accurate. Our video damage estimates make smart, smarter!
Contact us  to learn more.