(
2
mins read )
Claim Genius has always derived great value with its associations with InsurTech. InsurTech Hartford is a grass roots organization. It is founded and run by local insurance professionals. The community-focused part of the organization works to incubate a robust InsurTech ecosystem by bringing people together, educating, and promoting startup growth in the region.
The latest InsurTech Hartford conference focused on multiple solutions in the P&C space.
Highlight of the InsurTech Hartford 2022 Symposium
The InsurTech Hartford conference was even more fruitful for us this time. We bagged the Best Problem/Solution Fit award!
Our AI-based product suite was deemed to be the most compelling solution, capable of solving the real pain points in the automotive claims space.
We believe our unique approach to AI integration and the differentiators empowered by our dev team have enabled the Claim Genius team to receive this award.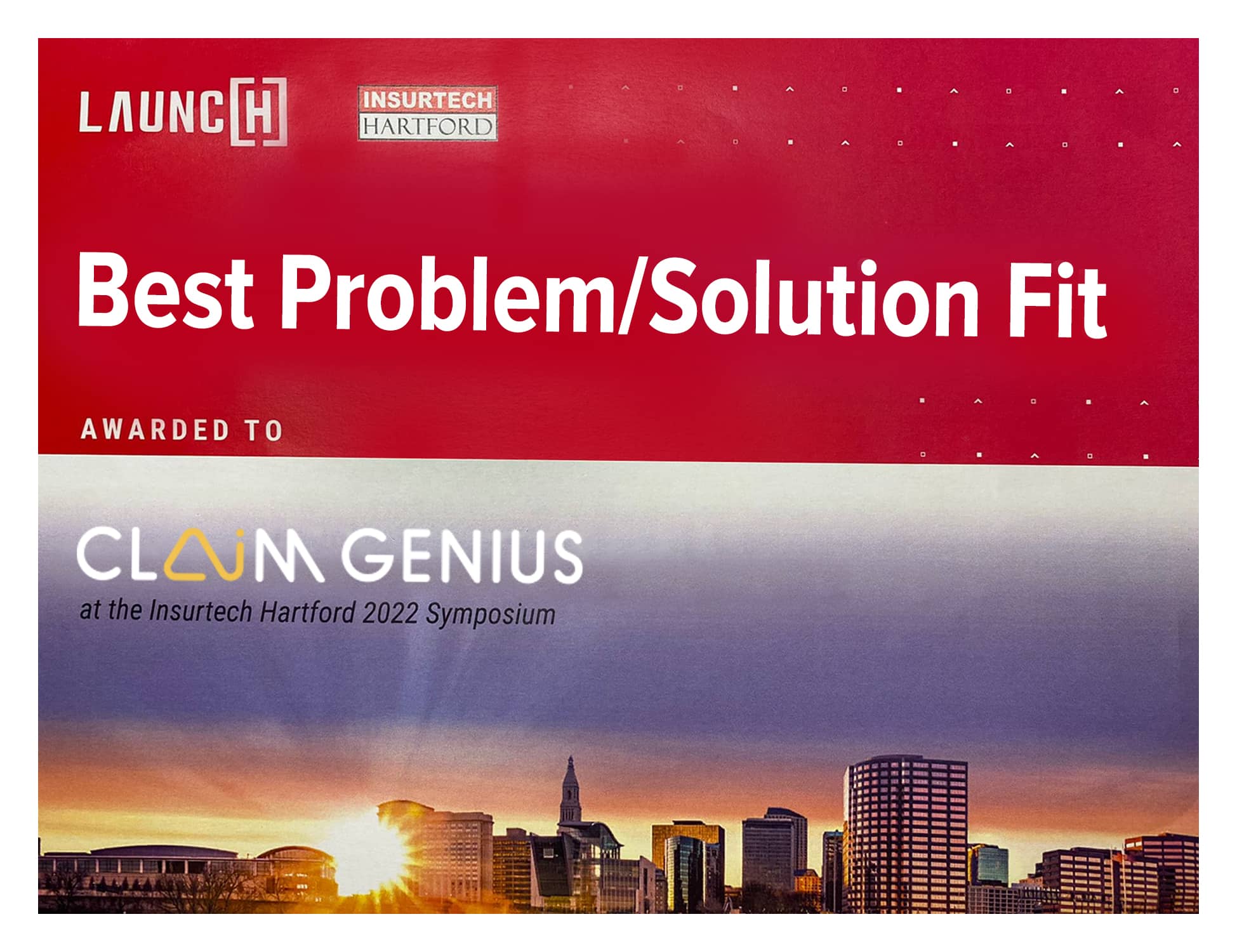 The Claim Genius Corner at InsurTech Hartford 2022 Symposium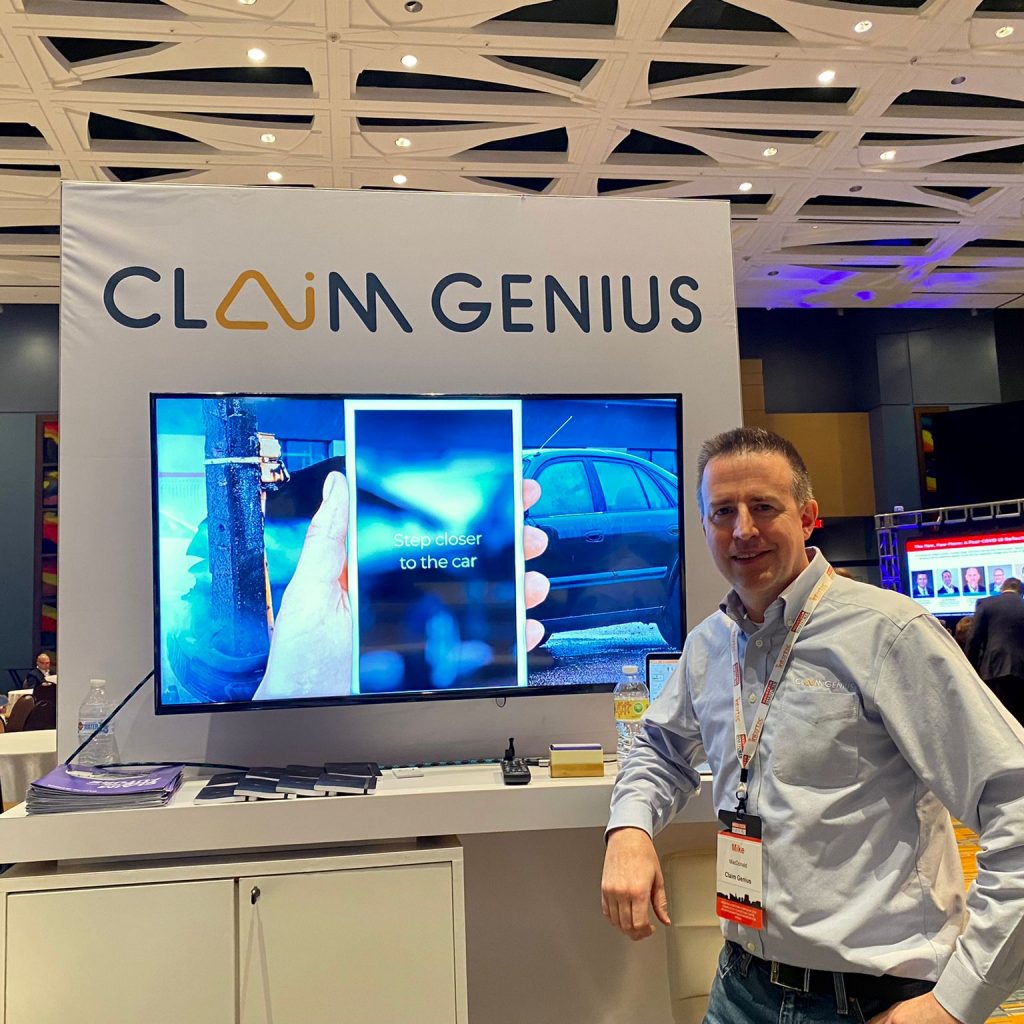 To know more about the type of solutions we build and the AI Technology we use, get in touch with us for a demo.