(
3
mins read )
Been in an accident? Here are some tips for passing an insurance claim.
You have diligently applied for an insurance policy for your car. Does this mean you can rest easy? Well, not exactly. Imagine if something unfortunate happens. You need to be armed with the knowledge of how to proceed. It is vital you acquaint yourself with the steps necessary for an insurance claim, especially since the situation can often make it difficult to think clearly.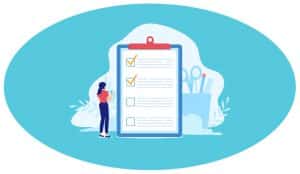 At the end of this blog, you will find a list of documents you need to keep handy, along with a glimpse of an innovative way Claim Genius handles claim processing, to make the insurance process more convenient and simpler for you.
To return to the topic at hand, here are the steps you need to take to rapidly claim insurance against possible damage.
1. Be observant
This might be a difficult thing to do; formality is naturally the last thing on your mind when you've just suffered an accident. But you must think long-term here and observe everything unpassionately. If asked to recreate the event, can you do it with details? Were there any witnesses around? If there are, it might be worth noting down their contact details as they can help corroborate a fair version of the event.
2. Take Pictures
This one is important. A picture can take any ambiguity out of the equation. If you're injured to the point you cannot take a picture, ask for help doing it, but do it anyway. Providing pictures of the accident adds weight to your claim later. When taking pictures, please make sure you first ensure you and your vehicle are in a safe location, away from road hazards. Remember to click multiple angles and focus on the setting. Did the accident occur at a curb or a sharp turn? Was the road slippery? Were there any other factors that might've caused the accident? Every little detail matters.
3. Involve the Cops
You might be weary of going to the police, but it is always advisable to get them involved, as their authority might help speed things along. If the accident occurred on a busy intersection, chances are there will be a policeman on site. Both parties should register an accident report. Don't forget to gather the case details for your reference.
4. Time to bring in the insurance companies
The type of policy you have opted for will largely determine how you take the matter up with your own insurance company. Have you signed up for a third-party claim? Do you wish to file an Own Damage claim? Are you liable to be paid by the other person for damages caused? Conversely, how does your insurance policy handle the damages you yourself have to pay? Better to entrust these technicalities to the proper people.
It is also important to get the details of the insurance claim and policy of the other person involved in the accident for reference.
5. Establish a Deadline For Passing The Insurance Claim
An accident is a tricky thing. Often, the involved parties try to shirk responsibilities and claim processing can drag on for ages. To make sure the accident does not create a lifelong negative impact on you, strive towards getting the insurance process to completion, hassle-free. Impose a timeline within which things should get done. A good insurance company will probably do this for you.
Depending on the nature of the accident, the ordering of these steps may shuffle, but the broad-level steps will be the same.
Documents to have ready
A copy of your insurance claim policy
A copy of the accident report from the police, if available
Registration certificate of your vehicle
Driving Licence
Detailed bookkeeping about the costs incurred as a result of the accident
Medical bills if applicable
Claim Genius's GeniusAPP on your phone will make the claims process a whole lot easier.

Claim Genius uses AI technology to make the insurance process easy and help make rapid decisions regarding your claim. You can find a detailed explanation of our process here.