(
2
mins read )
The largest gathering of Insurance Leaders and Innovators, Insurtech Connect has always been an insightful and value-packed event for those in the auto claims industry. After being knocked down multiple times due to the ongoing Covid-19 pandemic, Insurtech Connect made a grand reappearance in the form of ITC Las Vegas 2021.
ITC Las Vegas 2021 launched on 4th October 2021, and panned out over 3 days till 6th October 2021.
Claim Genius, like many previous years, is proud to be associated with ITC and attended the Las Vegas event this year. Our CEO and Founder, Raj Pofale, spoke extensively about touchless claims and also delivered a feature-packed demo planned for visitors at our booth (Booth #917).
What did we bring to the table?
Basically, all we want to say is, the future is here. Using artificial intelligence, Claim Genius has been able to simplify and cheapen expensive and complex processes involved in settling auto claims. Right from detecting hidden damage in accident vehicles to allowing carriers to video damage estimation, we have injected our AI at just the right places.
Raj's demo elaborated on exactly how we achieve this feat, and how our AI can benefit carriers and ultimately, end-customers.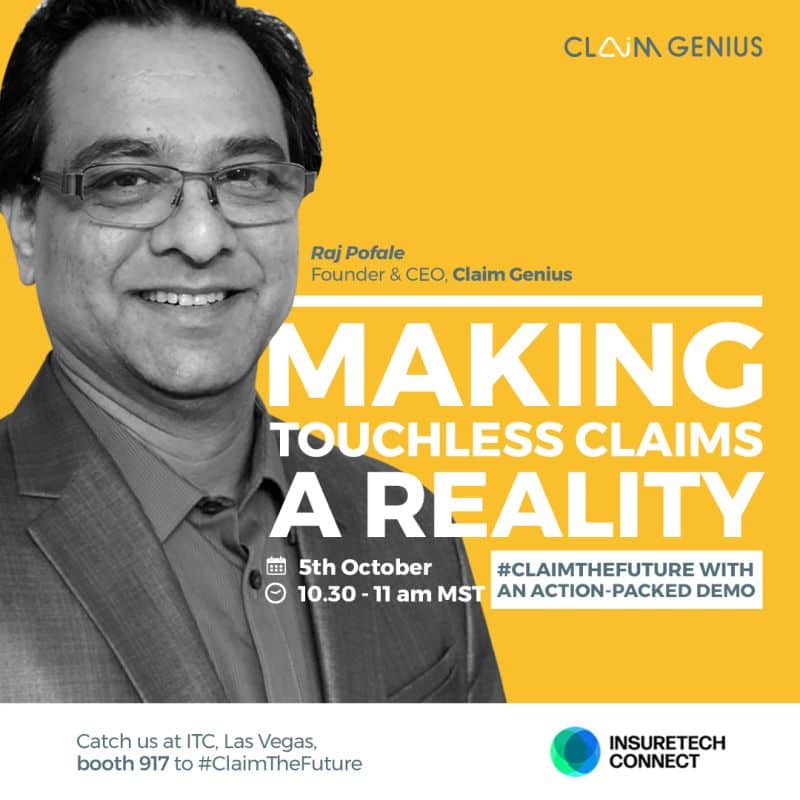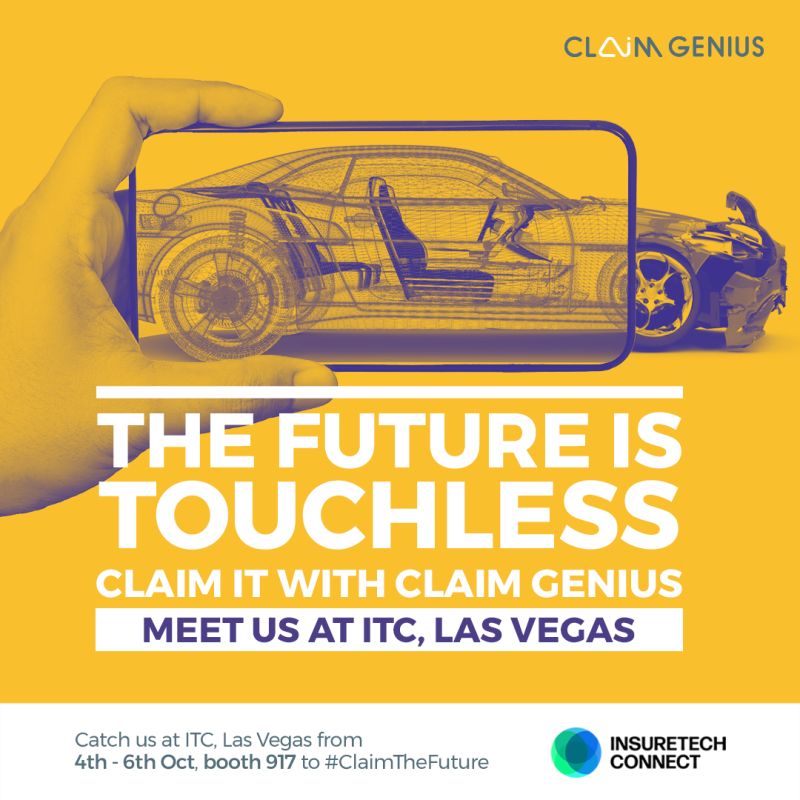 Envisioning A Touchless Experience
Gone are the days when inspecting an accident vehicle required a ton of manual effort and overheads. The past has gobbled up human error and delays, leaving the future hungry for innovation and modernization.
Our image analysis technology, coupled with our white-labelled plug and play apps, bring superfast speed, dead-on accuracy, and efficiency to your claims experience.
We have taken the human being out of the equation, allowing carriers to rely on photographs and videos to get an accident vehicle thoroughly checked out.
Our Genius AI can accurately and instantly detect damaged parts. Our AI engines have been exposed to almost every type of vehicle damage, and have scanned vehicle inspection checklists countless times, allowing us to appraise new claims with over 80% accuracy.
At our booth at ITC Las Vegas 2021, we had insightful discussions with visitors as they got to experience our magic first-hand.
To summarize…
If you belong to the insurtech industry, the ITC events will definitely add value to your business and innovation. We are planning to take all the learnings and insights from the events and apply them to better ourselves and our offerings.